1- La Mercería
This cultural cafe is located in calle Regina; offers a lot of activities and a library. It is perfect to study, read or write while you're drinking a good coffee. Of course it has a free wifi.
2- Red House
In addition to have a gratis wifi, this modern cafeteria has a specific space to study and work. In front of a bright window there is a big table with plugs and lamp to feel confortable with your computer.
3-Starbucks
Starbucks is a classic in this context; there are a lot of varieties of coffees and cakes to try in order to make your study less boring. The wifi is obviously gratis.
4-República Café
Is located in Alameda, has free wifi and is perfect to go in the morning because there is a lot of peace and is bright thanks to its big windows.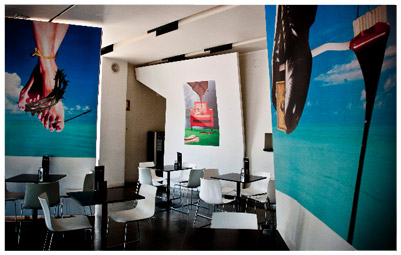 5-The Room
This local seems to an america dinner and it is opened from the morning to the night; it has free wifi and is ideal to study while you're eating an handmade cake or a brunch.