1.Start to search your room in advance
You aren't the only one looking for a place to rent. You will have to compete with other students looking for available rentals in the area. The best time for you to begin your search will be 2 months before your arrival to allow yourself enough time to begin your search to find the best home that meets your budget and location.
2.Share a room with a friend
Sharing a room with a friend is a good idea to spend less money and, of course, have always someone to talk. But remind: selecting the proper roommate is very important. You must be very close to share the same room and enjoy your time.
3.View a minimum of two or three rentals homes
On your first visit you should video your visit. This will allow you to gather some perspective on available homes within your price range. Moreover you may also find that that home you fell in love with on your first time viewing was rented to someone else, so it's always a wise idea to have a backup.
4. Make a check list
Make a check list before a visit or when you contact the landlord can help you to remind all the things you want to ask. Some of the questions you will need to have on your checklist include;
Where is the home located? Is it convenient to get to school in traffic?
Does the home have adequate room for your furniture?
Does the rental cost include any utilities?
Is there a supermarket near ?
What is the security deposit amount? Is it fully refundable?
Is this a quite neighborhood?
5.Pay attention!
When you enter in your new house take a video and pictures. This will ensure you will receive the full security deposit if there is a discrepancy with the landlord when you move out.
6.Have your security deposit ready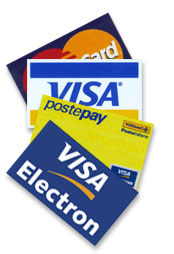 A lot of students loose the perfect house only because they are not able to pay the security deposit within 24-48 hours of acceptance.