Use the oven to heat the house
Once dinner comes out of the oven, we all close the door again. But why waste that heat? Leave the oven door open and let the heat transfer slowly into your kitchen, it'll help keep your house warm while you eat. And, naturally, keep the kids away from the door.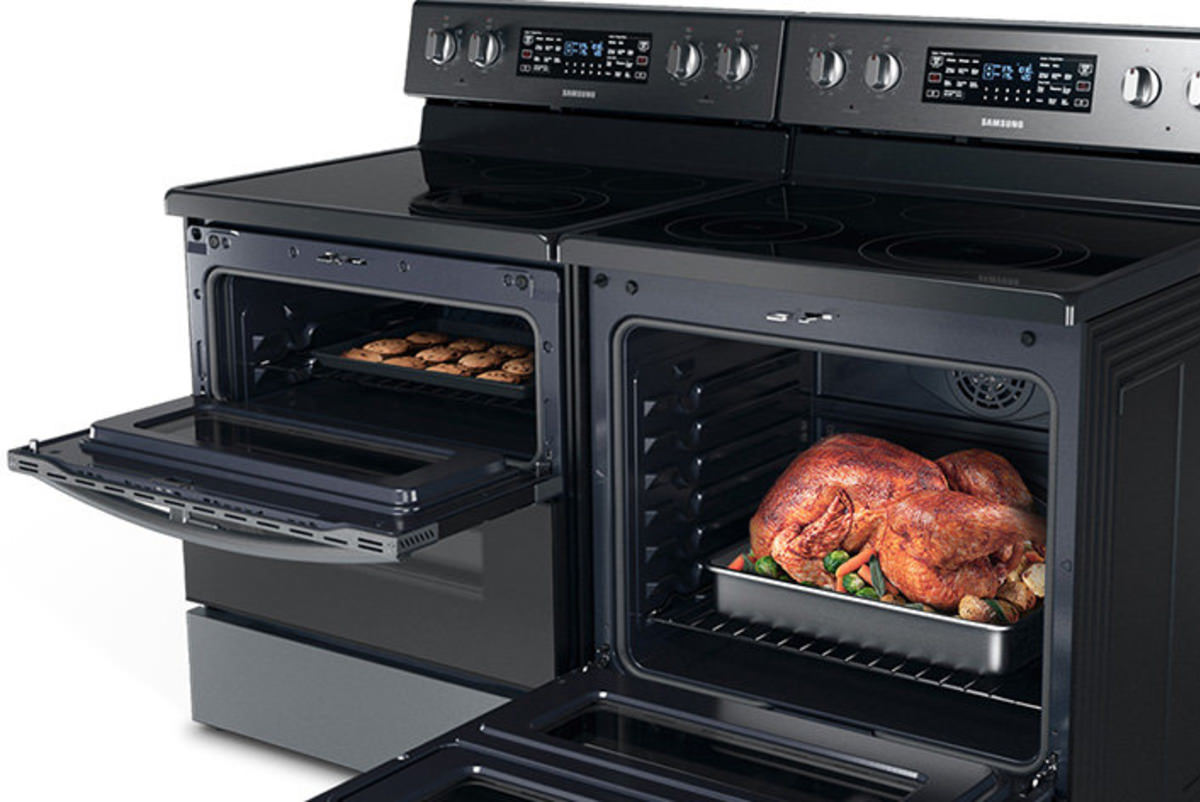 Roll out a carpet
Wooden floors might look lovely but they can also let heat escape from right under your feet. Putting down a warm rug covers up the gaps and ensures your toes stay toasty.
Get creative with your insulation
Use any spare foam pipe lagging as a door draught excluder – just cut a section to fit the bottom of your door, then slide it on to form a tight seal against the floor. You could also use spray foam insulation to fill any cracks and gaps in your walls or at the back of cupboards. Just be sure to check the can for all safety precautions. If you really want to take it up a level, call the professionals in to install loft insulation and keep all that lovely warmth from escaping through the roof.
Use your curtains
Heat from the sun is free so make the most of it. Open your curtains and let the sunlight in during the day to make use of this free heat. When it gets dark, shut your curtains, which act as another layer of insulation and keep warmth in your rooms. You should also make sure you don't have any leaks or gaps so that the warm air can stay in and the cold air stays out – this also helps to reduce condensation.
Let the space be heated
It might feel great to have your favourite seat in front of the radiator, but it's absorbing heat that could be warming your home. By moving it away from the radiator, hot air can circulate freely. The same goes for your curtains or drying clothes – keep them away from the radiator so that you can get the most out of your heat source.
Block the Wind
Blocking wind is the first step to getting warm, as Winter drafts can drop the temperature by up to 100% or more. If you live in a structure, this means making sure your doors and windows are sealed to prevent air leaks. The same applies to vehicle dwellers. Check for air leaks around any door, and seal any window cracks.
Curtains aren't just for decoration. They actually have a purpose. Hang curtains over every window in your home to block any drafts. A two-curtain setup is best, with a liner to block the draft while allowing sunlight to warm the house, and a blackout-solar curtain to block out the elements and sound.
Chicken Soup for the Stomach
Although drinking something cold has been scientifically proven to trigger your body's need to warm up, drinking hot liquids, such as tea, coffee, and hot chocolate, is an effective placebo. If your taste buds prefer something more savoury, soups and stews are a great replacement.