Taking the boat to go to Feria
Few people knew about this but during Feria, there is a boat leaving from Torre del Oro that takes you to Feria, doing a 40min tour on the Guadalquivir. Drinks are sometimes free, and you will always see people dancing Sevillanas on the deck. It was such a nice way to get in the mood!
Eating wonderful food and drinking Rebujito
One night, I got invited in private caseta and the owner would keep on inviting my friends and I for plates jamón and queso (and of course jarras de rebujito). It was honestly the best cheese I had ever eaten. Food in the private casetas is often expensive but it's totally worth it! Same with Rebujito :) (when consumed with moderation)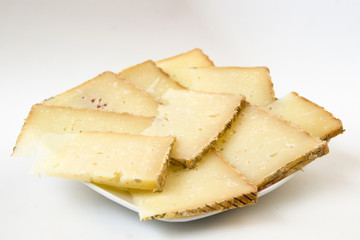 Seeing people dance (and trying myself)
I thought I would not really like the music at Feria, since I didn't know how to dance Sevillanas. Nonetheless, the first day, in a private caseta, I got mesmerized by two couples dancing to the rhythm of the music. Since it was less crowded than a public one, I got the opportunity to fully appreciate the show and the music. Then my Spanish friends kindly tried to teach me the basics of the dance (although I never got confident enough to try and dance).
Walking around the city and feeling like it's Feria everywhere
You don't even have to go to the Feria playground to understand that Feria has arrived. I just loved walking around the city and seeing girls dressed in flamenco dressed everywhere. It just felt like it was a very special time and I feel very lucky to have been able to be part of it
The fireworks
Although they mean that Feria is sadly over, I've always loved watching fireworks. I decided not to go all the way over but rather see them from my rooftop since it was raining. I really enjoyed the show and it was a nice way to close on this amazing week.