1-Pantano del Pintado
The Pantano de El Pintado,also known as Patano del Río Viar, is situated en the north of the province of Seville, in the center of Parque Natural de la Sierra Norte.
El Pantano, which has an extend of 150 hectares, it is surrounded by nature and it is perfect in the summer to have a fresh bath. There is also the opportunity to practice some nautical sports and to fish.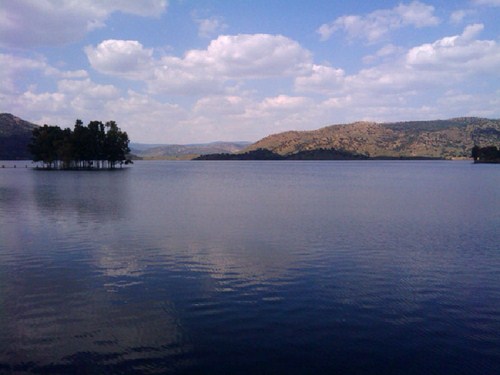 2-Los Lagos del Serrano
Los Lagos del Serrano is one of the most beautiful in the province, it is also located in the Sierra Norte and it is distant only 21 km from the city of Sevilla. Here we can enjoy an unforgettable day, having a bath in clean and clear water.It is perfect for people who likes fishing because it is rich of especies like catfish and carp.
All around is perfect to have a trip walking or with a bike. There is also a zone for the pic-nic with bars and restaurants.
3-Ribera de Benalijar
The natural space known as Ribera de Benalijar it is located in the zone of Alanís in the foot of the mounts of Sierra Morena.
Alinís is a precious village located in the north of the province with an historical legacy; it is full of churches like Iglesia de Nuestra Señora de las Nieves and there is also a castle of arabic origins.
The Ribera de Benalijar is located 3 km away from the locality and it is a fantastic place where have a bath in a impressive natural pool; here there is also a cave.
4-Isla Margarita
In the municipality of San Nicolás del Puerto, there is a beautiful spot, Isla Margarita, an recreational area situatedin the bank of the river Huéznar. Here the water is so clear that you can see the bottom of the river and you can fish or just walk all around.
5-Las Calderas
Situated in the region of Vega del Guadalquivir there is the location called Villaverde del Río; it is an area where the river Siete Arroyos, which goes down from the tops of Sierra Morena, gives us different areas where have a bath, a lot of vegetation, waterfalls, wells and beaches with clear and calm water.