If you have ever wondered what is this holiday is about, well here we are going to explain you what is it about!
The tradition here in Spain is that Los Reyes Magos, known as the Three Wise Men or the Three Kings in English, bring Spanish children their gifts on the January 6th. According to Christian tradition, this was the day that Melchior (known as Melchor in Spanish), Caspar (Gaspar), and Balthasar (Baltasar) came to visit the baby Jesus and brought their gifts of gold, frankincense, and myrrh. Read on to learn more about the Spanish Christmas tradition of Los Reyes Magos.
Festivities officially start the day before La Adoración de los Reyes Magos. On January 5th, in towns and cities all around the country, Spaniards gather on the streets to get a glimpse of the Cabalgata de los Reyes Magos, a reenactment of the arrival of the Three Kings. These parades are truly a sight to behold! Amidst dancers, musicians, and puppeteers, the Kings ride on camels or elaborate floats and throw goodies, usually candy or sweets, down to the children.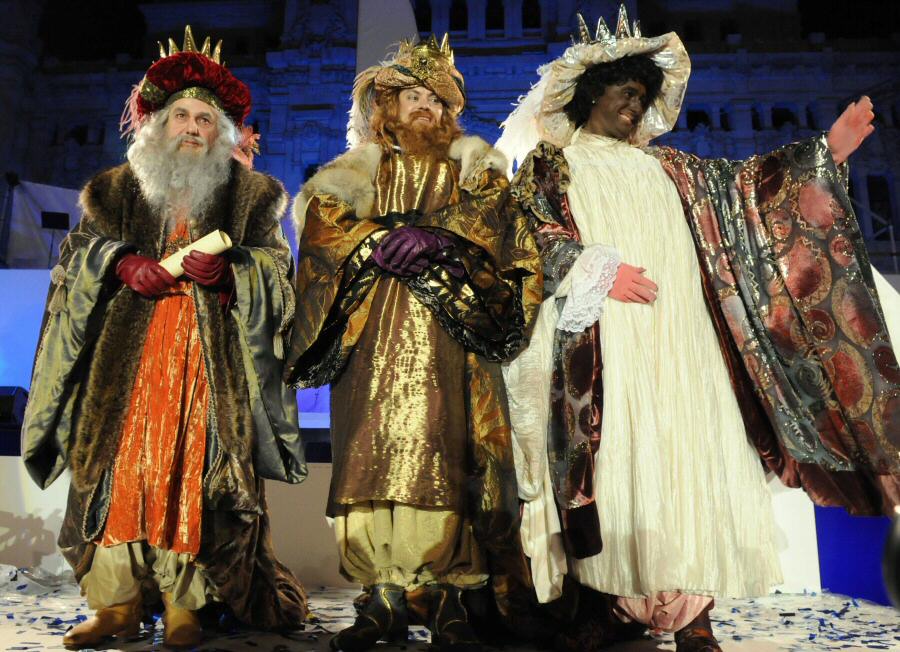 Later that evening, kids leave out their shoes in a spot where the Kings are sure to see them. Much like the traditional milk and cookies for Santa Claus and his reindeer, Spanish children often set out plates of food or sweets for los Reyes. The camels also receive dried grass or hay from the traditionalists, or milk and bread if those aren't handy! The next morning, children are delighted to discover that los Reyes have nibbled the food or eaten it entirely. But most importantly, next to their shoes are the wrapped presents from los Reyes Magos, waiting to be ripped open!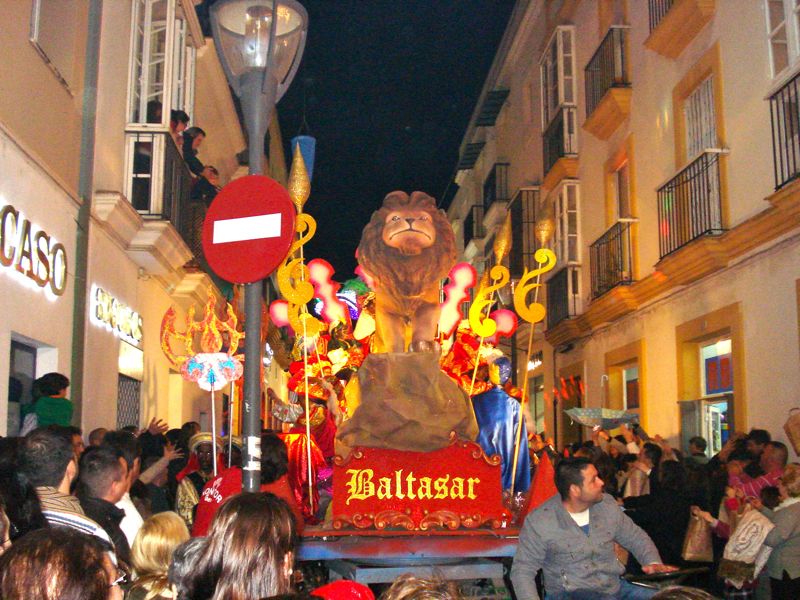 If you think that thats it, no there are more!
Another important tradition after the gift-opening is the breakfast of Roscón de Reyes. It's a delicious round cake with candied fruiton top. The fruit symbolizes the precious gems that adorned the Wise Men's clothing. You can purchase a plain roscón or one with fresh nata (whipped cream), trufa (truffle cream) or cabello de ángel (candiedspaghetti squash).
Moreover, there will be two plastic-wrapped figurines inside the cake: a faba bean and a small king. Whoever gets the slice of the cake with the small king is the "king" or "queen" of the banquet. As a result, this person will have good luck for the rest of the year. On the other hand, whoever finds the faba bean has to pay for the roscón! There are a number of pastry shops and bakeries all around Spain, where you can try this dish! Look for them in the weeks leading up to the celebration!