Caprese Salad
The easiest to do and in my opinion the best! It is super easy and quick to do, and it tastes delicious!
½ kg of big fresh tomatoes
Fresh basil (Big and green leaves)
50 ml of olive oil
400gt of mozzarella
Fresh oregano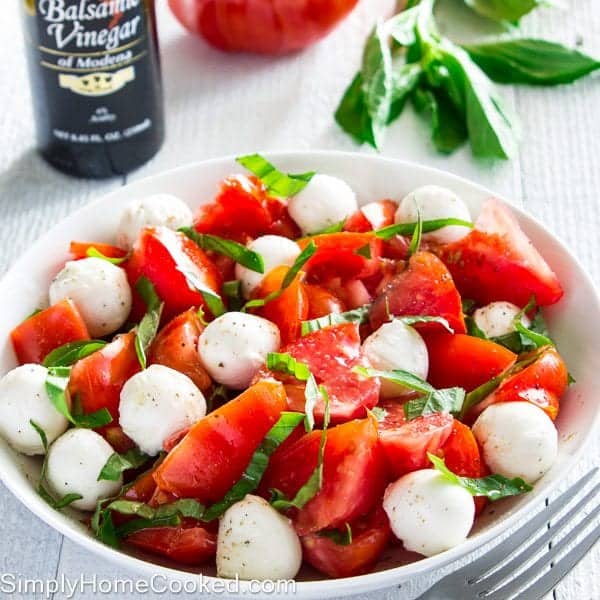 Greek Salad
Another famous recipe but that will never fail you! Super easy to do, not expensive and delicious!
4 medium-sized tomatoes
1 lettuce
Half of a red onion
1/4 of cucumber
12 black olives
Half of a feat cheese
2 spoons of balsamic vinegar
2 spoons of olive oil
Salt
Pepper
Spinach Salad
Nothing tastes better than a fresh summer salad with spinach! Here is the recipe for spinach salad with bacon, mushrooms and feta cheese:
Fresh spinach
5 slices of smoked bacon
1 big mushroom
Feta cheese
Blueberries
Olive oil
Reduction of balsamic vinegar
Salt
Avocado Salad
Here a very tasty pasta salad with avocado, very fresh, that you can even prepare one day before! Very few ingredients needed:
Pasta
White asparagus
1 avocado
1 tomato
Olives
Peas
Fresh basil
Olive oil
Balsamic vinegar