BENAGIL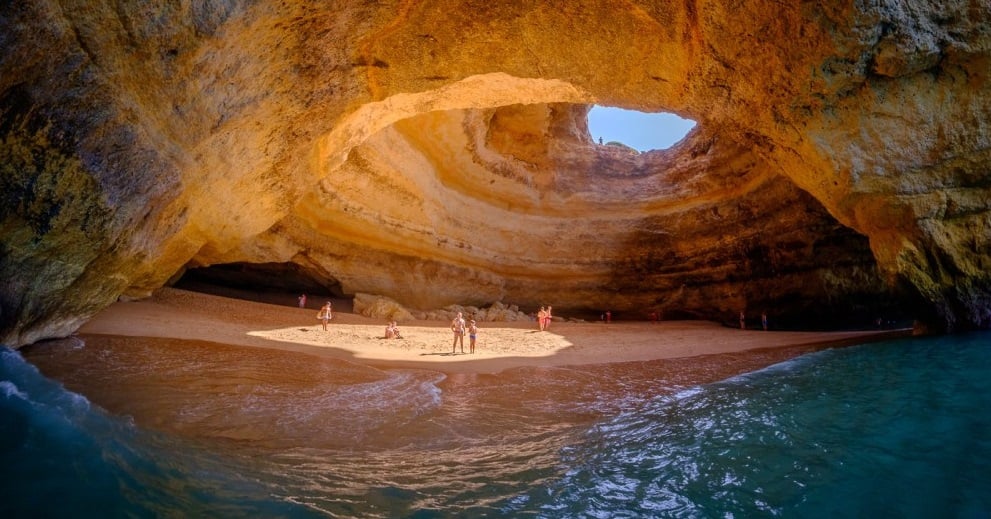 It is a small bay and its peculiarity are the caves which you can visit with a boat, a canoe or swimming. It is situated in the Lagoa's district and its access is easy to find but there isn't a park.
It's quiet and the sand is gold; the sea is calm but it is necessary to be careful because there isn't a lifeguard.
MARINHA
The access to this beach is through a long staircase but is worth it. The best moment is the sunset when the beach is almost empty. Here you can see a rock with a shape of elephant and it is perfect for whom want to do snorkel. It is equipped with a bar with a large terrace.
CAMILO
This beach is a really small bay and connects two beaches through a rock tunnel. It is tiny but so beautiful.
ILHA DE TAVIRA
To get there you need to take a boat ( the cost is 1,5€ por person). In the island there are a lot of restaurants, shops and a camping. The sand is golden and the sea is generally calm but when there is wind is perfect to surf.
CARVAHLO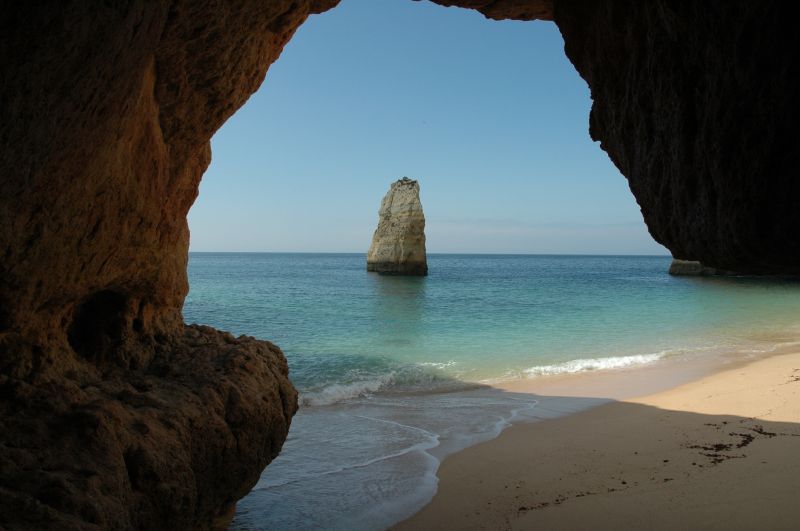 It is not easy to find it because to get there you need to go through a tunnel; it is not crowed and in the low seasons you can be there alone. There are a lot of caves you can discover; the water is clean and the sand is golden.